Welcome to NBC Customs & Marine, the ultimate destination for custom duck boats that elevate your duck hunting experience. As a premier boat company specializing in custom Reaper boats in Alabama, we are dedicated to crafting the perfect duck-hunting boat tailored to your unique needs and preferences. With our expertise and commitment to excellence, we invite you to unleash your creativity and join us in creating the ultimate duck hunting boat.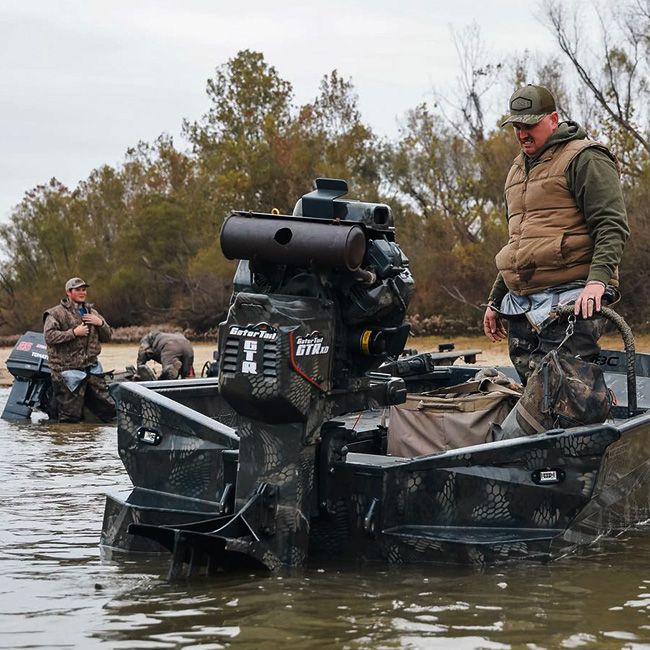 Unleash Your Creativity: Personalizing Your Reaper Boat
At NBC Customs & Marine, we understand the importance of personalization when it comes to your dream duck-hunting boat. We offer a variety of customization options to bring your vision to life. From the design of the boat itself to boat lights, turf installations, basic or custom paint, and camo patterns, we ensure that every detail reflects your style and preferences. With endless possibilities, your Reaper boat will be a true reflection of your personality and passion.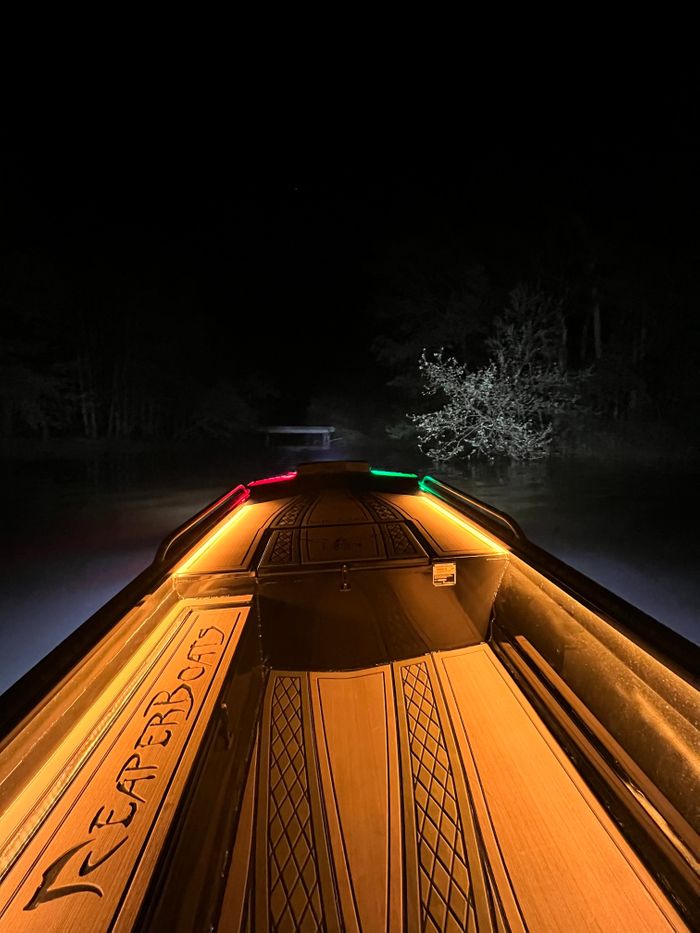 Engineered to Perfection: Craftsmanship that Excels
When it comes to a custom duck boat, performance and durability are of utmost importance. That's why all our Reaper boats are engineered to perfection. From the motor to the fuel pump and tank, every component is chosen and optimized for superior performance in any hunting environment. Our skilled engineers and craftsmen meticulously design and build each boat to ensure it stands up to the rigors of the hunt, allowing you to focus on what matters most — making memories.
Turf Installations for Enhanced Comfort: Making Every Trip Count
We believe that comfort should never be compromised during your duck hunting excursions. That's why we offer turf installations for your Reaper boat. With comfortable and durable turf materials, you can enjoy a smooth and stable surface, reducing fatigue and maximizing enjoyment. Whether you choose to stand or sit, the turf installations provide added traction and support, making every moment in your custom Reaper boat truly comfortable and memorable.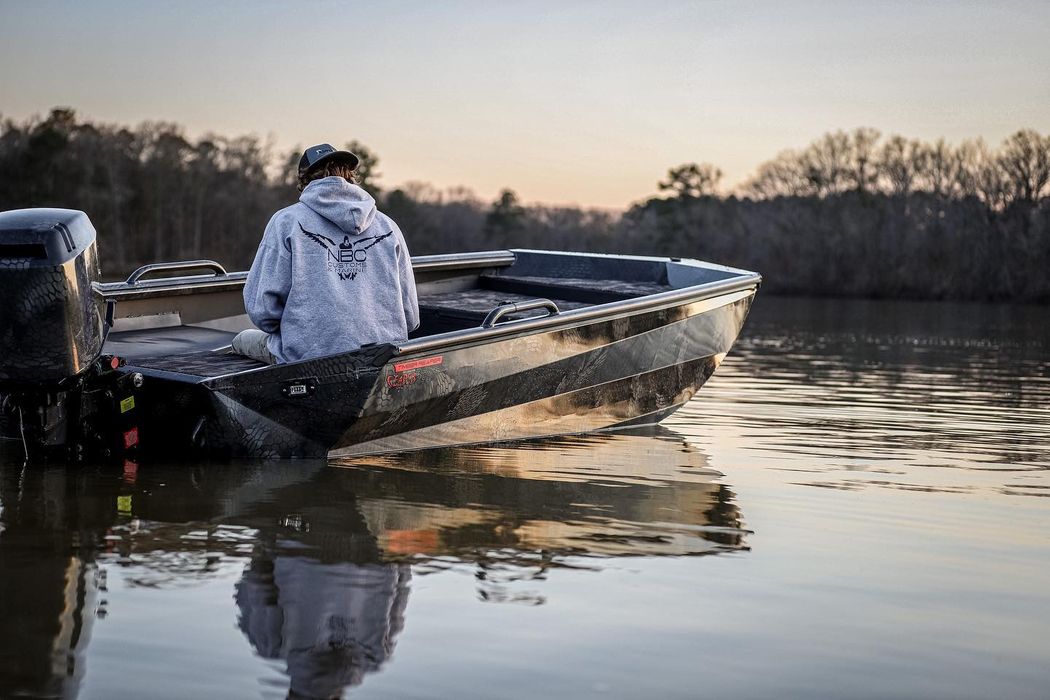 Benefits of Custom Reaper Boats: Unmatched Performance
Opting for a custom Reaper boat from NBC Customs & Marine comes with a range of benefits that set it apart from off-the-shelf alternatives. The customization process allows you to tailor the boat to your specific hunting style and preferences, ensuring that it meets all your needs. With advanced engineering and materials, our custom Reaper boats offer exceptional performance, navigating shallow waters and tight spots with ease. Versatility is also a key advantage, as the boat can be customized to enhance specific duck hunting techniques, giving you the edge you need in the field. In addition, our custom Reaper boats are built to withstand the test of time, providing you with a durable and reliable hunting companion season after season.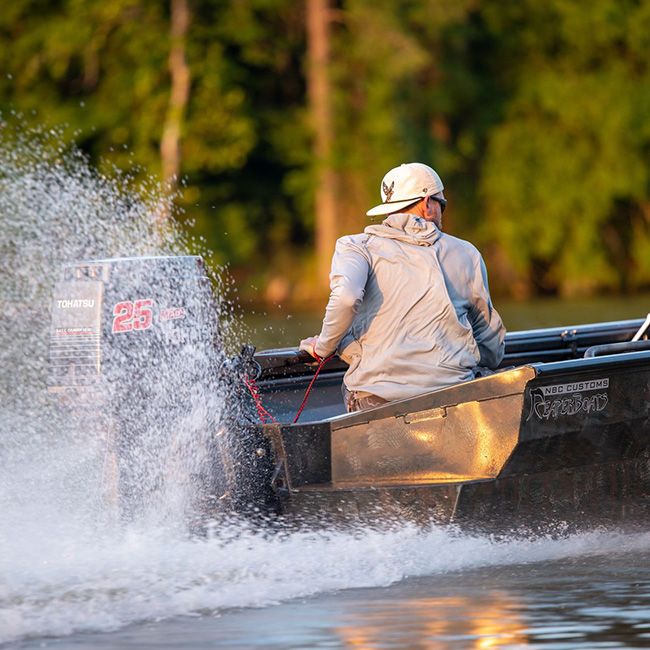 Elevate Your Duck Hunting Experience: Unlocking Possibilities
A custom duck boat from NBC Customs & Marine is more than just a vessel – it's an opportunity to elevate your duck hunting experience to new heights. By investing in a custom Reaper boat, you're creating a hunting companion that perfectly complements your skills and aspirations. With our craftsmanship, attention to detail, and innovative design, every outing will be enhanced as you glide through the water in a boat that is a true extension of your passion.
At NBC Customs & Marine in Alabama, the possibilities are endless when it comes to custom Reaper boat projects. Unleash your creativity and collaborate with our experts to design a custom duck boat that is uniquely yours. From personalization options to exceptional craftsmanship and performance, our goal is to provide you with a vessel that not only meets your needs but exceeds your expectations. Elevate your duck hunting experience today; contact us to embark on the journey of creating your dream custom Reaper boat.