About Our Boating Products
The Ultimate Duck-Hunting Boat Experience
At NBC Customs & Marine in Alabama, we are your go-to boat company for all your custom duck boat needs. We specialize in creating the ultimate duck-hunting boat experience with our top-of-the-line products and services. From lighting solutions to jack plates, speaker packages to turf installations, we have everything you need to enhance your boating adventures. Are you ready to transform your boating experience? Explore our range of high-quality boating products and services today. Upgrade your custom duck or fishing boat with NBC Customs & Marine and discover a new level of exhilaration on the water.
Lighting Solutions
At NBC Customs & Marine, we understand that lighting plays a crucial role in creating the perfect atmosphere in your duck-hunting boat, especially at night. That's why we offer a wide range of Sirius lighting solutions designed to enhance both the interior and exterior of your boat.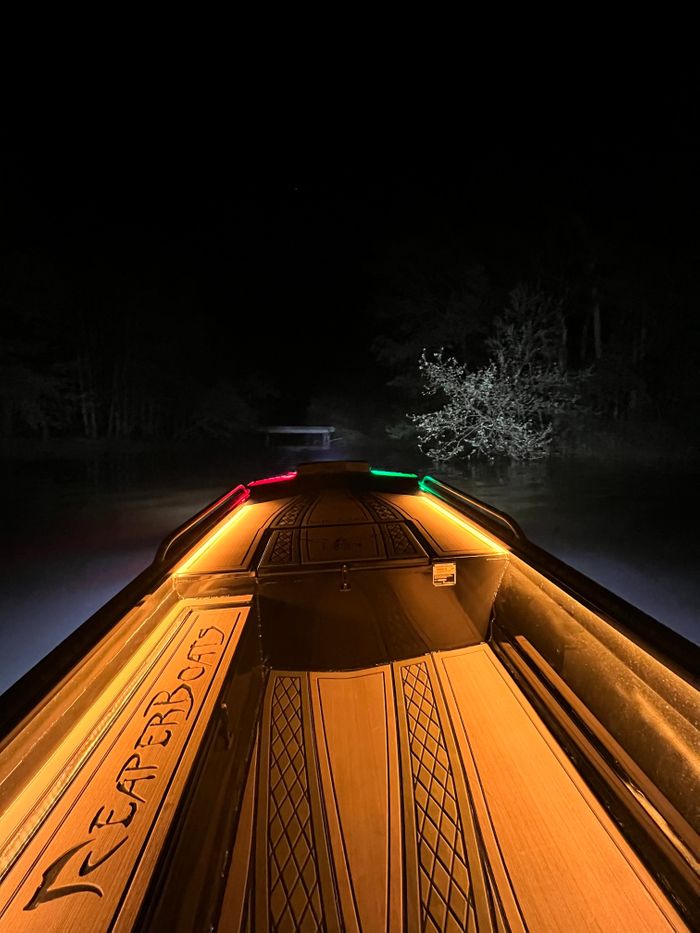 Custom interior lighting plays a crucial role in creating a captivating and functional environment on your duck-hunting boat. Our boat interior LED light strips are designed to provide bright, energy-efficient lighting that can be easily controlled to create the perfect ambiance. Customize the colors and brightness levels to suit your mood or hunting setting, and enjoy the convenience of well-illuminated storage compartments and work areas.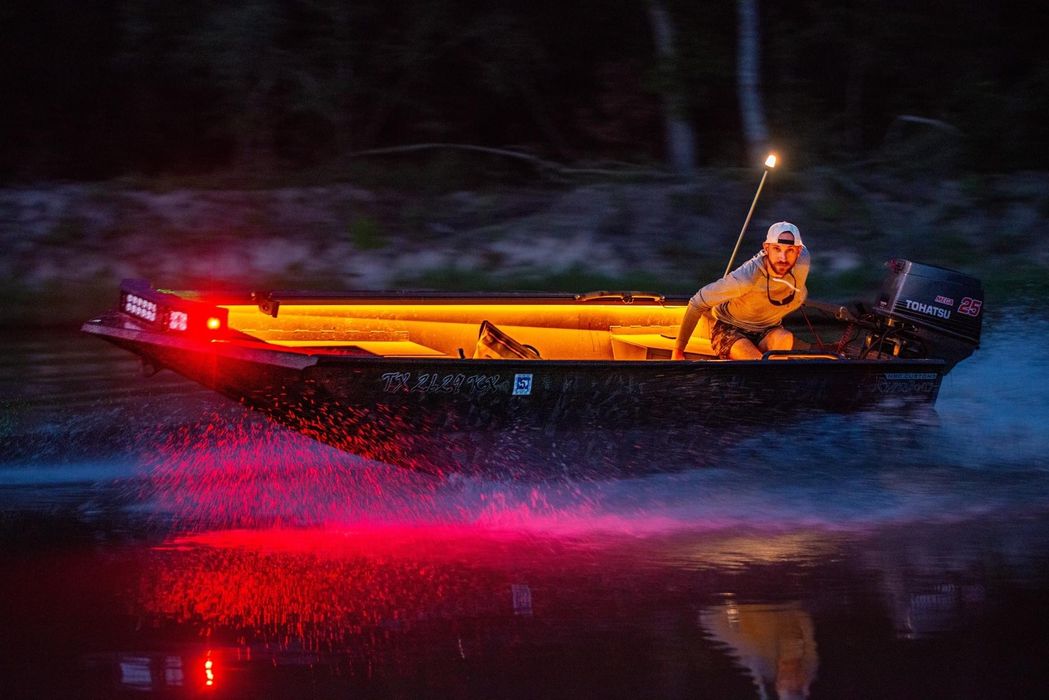 When it comes to boating, safety is paramount. Our exterior boat LED lights and boat navigation lights ensure that you have the visibility needed to navigate safely, even in low-light conditions. Illuminate your boat's surroundings, making it easier to spot obstacles and markers, while also enhancing its aesthetic appeal. With our durable and efficient exterior lighting solutions, you can boat with confidence, day or night.
Jack Plates
To truly have the ultimate duck-hunting boat, you need to prioritize performance and maneuverability. Our lineup of jack plates from Vance Manufacturing includes the HYDKU6000, HYDKU6500, and JPL9620, each offering unique features and benefits.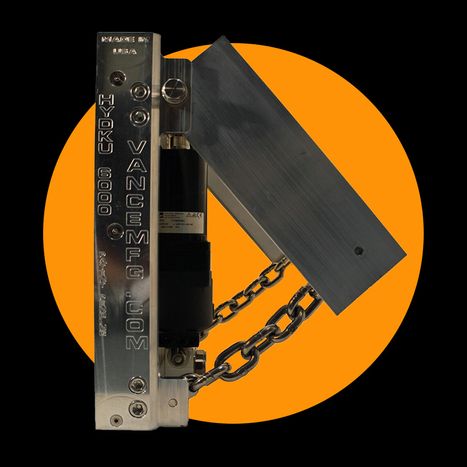 With its compact design and hydraulic vertical lift, this jack plate allows you to access hard-to-reach fishing spots effortlessly. Its kick-up function and stainless steel chain ensure worry-free navigation, protecting your boat's lower unit and propeller.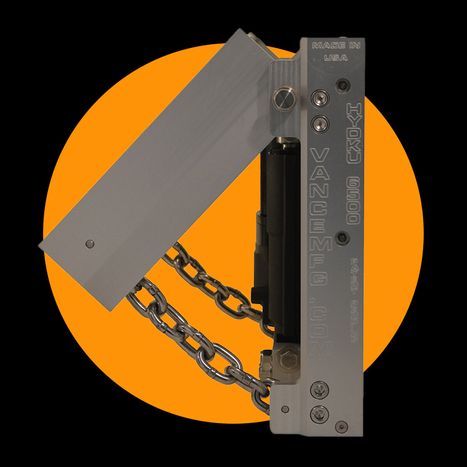 Offering the same functionality as the HYDKU6000, this model boasts a 1/2-inch thick aluminum structure for added durability.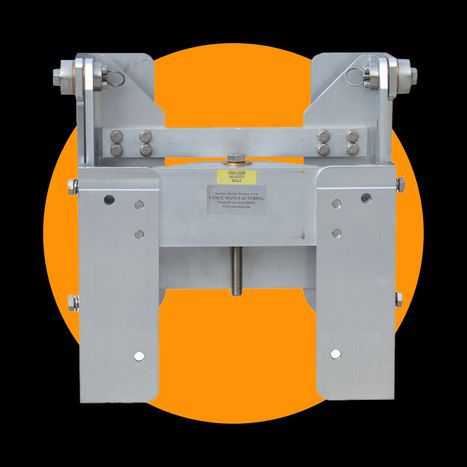 Specifically designed for engines up to 115 HP, this jack plate provides a single adjusting bolt for fine-tuning engine height.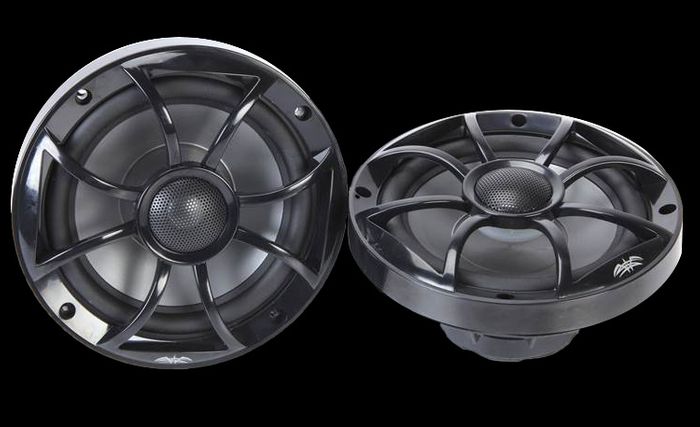 Speaker Package
Immerse yourself in premium sound quality with our high-performance speaker package. NBC Customs & Marine proudly offers the WetSounds Pro Duck Boat Package, ensuring an unparalleled audio experience on the water. Designed specifically for marine and Powersports applications, this package includes a marine/powersports 4-channel amplifier and full-range marine speakers. Get ready to enjoy your favorite music or radio station with crystal-clear sound.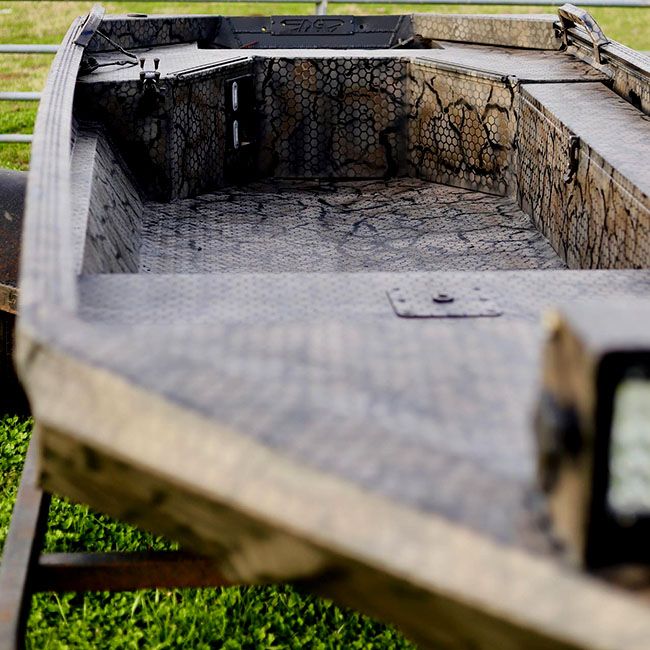 Turf Installations
Our turf installations offer multiple benefits for duck-hunting boats. The durable and non-slip surface provides stability while moving around the boat, ensuring safety during the hunt. Hydro-turf can withstand tough elements, such as wind, rain, and wear and tear to keep your boat protected. Additionally, hydro-turf installations reduce the risk of damage to your boat's interior, making it easier to clean and maintain. Experience enhanced durability and comfort with NBC Customs & Marine's top-notch turf installations.
At NBC Customs & Marine, we take pride in offering premium boating products that enhance your duck-hunting or fishing experience. From custom Reaper boats to other boating accessories, we have every aspect covered. Trust our expertise and unbeatable quality to make your next hunting adventure a memorable one. Contact us today to explore our wide range of boating products and let NBC Customs & Marine take your Reaper boat to the next level!