Elevate Your Custom Boat Experience
At NBC Customs & Marine, we believe in providing exceptional quality, unmatched craftsmanship, and innovative solutions to meet the unique needs of our customers. To deliver on this promise, we partner with industry-leading brands and manufacturers that share our passion for excellence.
As an authorized dealer of brands like Mercury, Tohatsu, Tennessee Trailers, and more, we can proudly offer a wide range of top-tier products and components to create our extraordinary Turf and Reaper boats. Let's explore the outstanding providers that help us bring your vision to life, and if you are ready to start building your perfect custom duck boat today, contact us to get started.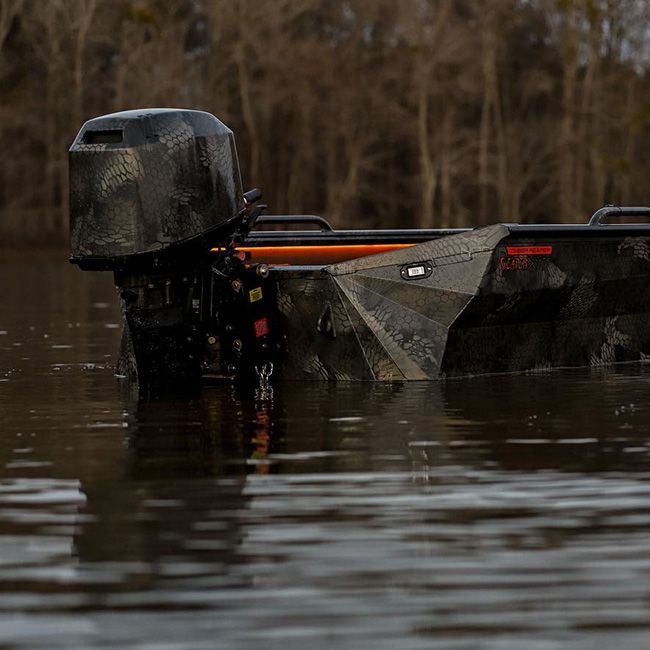 Powerful Engines for Unparalleled Performance
When it comes to powering our custom boats, we spare no effort in selecting the best engines available on the market. We collaborate with renowned brands such as Mercury, Tohatsu, and Gatortail GTR to ensure exceptional performance, reliability, and efficiency.
These engines are the beating heart of our vessels, propelling you through the water with precision and power. With their cutting-edge technology and engineering, you can conquer any waterway and experience the thrill of speed and agility like never before.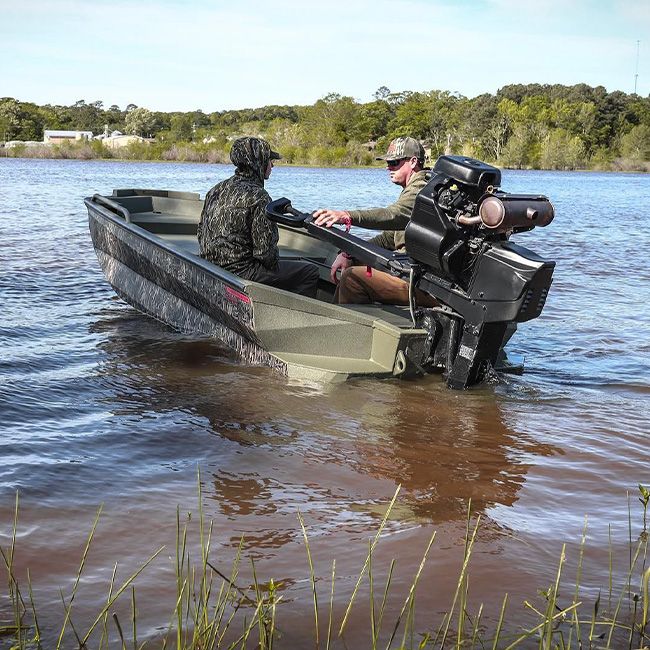 Vance Kick and Jacks – Conquer Any Terrain
Navigating through diverse hunting environments requires versatility and adaptability. That's why we rely on the expertise of Vance Kick and Jacks to provide superior boat control in challenging terrains.
Whether you're exploring marshes, swamps, or shallow waters, their advanced systems allow you to adjust the boat's height and position effortlessly. With the touch of a button, you can effortlessly conquer obstacles and access hidden hunting spots, amplifying your chances of a successful hunt.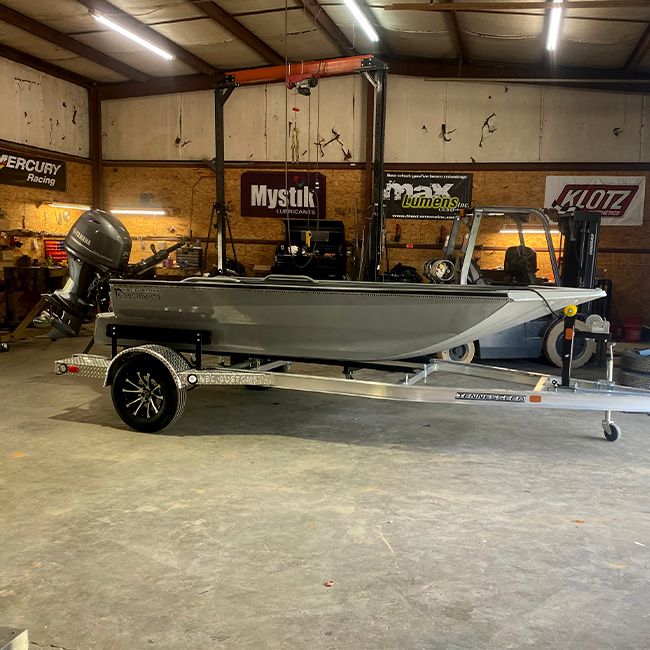 Tennessee Trailers – Safe and Reliable Transportation
Transporting your custom boat to your preferred hunting grounds should be worry-free. That's why we partner with Tennessee Trailers, a trusted name in the industry, to provide you with safe and reliable transportation solutions.
Their meticulously crafted trailers are designed to securely transport your boat, ensuring stability and peace of mind on the road. With robust construction, advanced suspension systems, and user-friendly features, Tennessee Trailers allows you to embark on your hunting adventures with confidence.
Opt for an aluminum I-Beam trailer to get a lighter and more durable trailer that is sure to stand the test of time while saving you money on gas and repairs in the long term.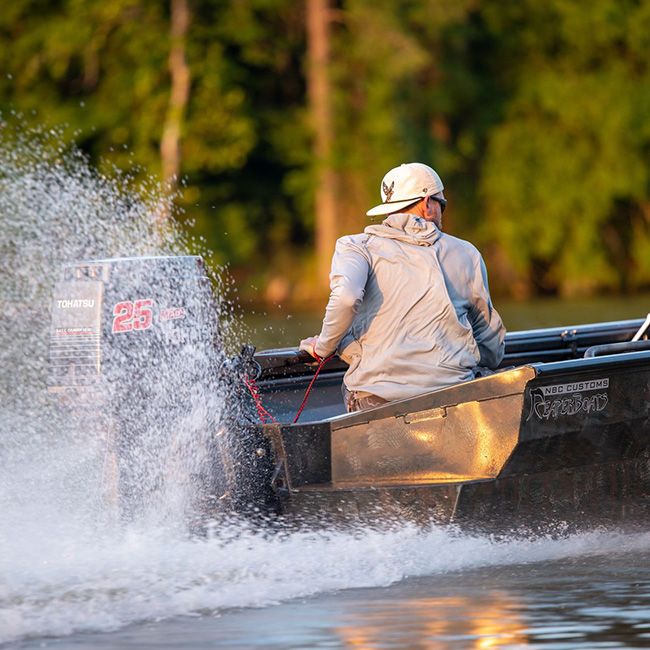 Unmatched Benefits and Advantages
By choosing NBC Customs & Marine, you unlock a world of benefits and advantages that set our custom boats apart from the rest. Each boat is meticulously crafted and thoroughly tested on the water to guarantee unrivaled performance, durability, and reliability. Our comprehensive boat customization services offer endless possibilities, allowing you to create a vessel that reflects your style, preferences, and standards.
With our project financing options through Reclending, we make your dream boat more accessible than ever before. Additionally, our one-of-a-kind paint patterns ensure that your boat stands out from the crowd, making a bold statement on the water while keeping you hidden at the same time.
Set Sail on Extraordinary Adventures
At NBC Customs & Marine, our commitment to excellence drives us to collaborate with exceptional providers and manufacturers. Through our partnerships with Mercury, Tohatsu, Gatortail GTR, Vance Kick and Jacks, and Tennessee Trailers, we deliver custom boats that exceed your expectations.
From powerful engines and innovative boat control systems to reliable transportation solutions, our authorized dealer network ensures that every component of your Turf or Reaper boat meets the highest standards. Experience the thrill of adventure, unlock new hunting opportunities, and embark on extraordinary journeys with NBC Customs & Marine.
Contact us today to start your custom boat journey and discover the endless possibilities that await you.