Sirius Lighting Solutions
Illuminate the Path to Your Adventures
In the heart of Hartselle, where the thrill of boating mingles with the passion for hunting, NBC Customs & Marine proudly presents an innovation that's set to transform your waterborne experiences. Introducing Sirius Lighting Solutions—an embodiment of cutting-edge technology and unparalleled expertise. Whether you're a duck hunter, boat designer, builder, or avid fisherman, our Sirius Lighting Solutions illuminate not only the waters but also the path to elevated adventures.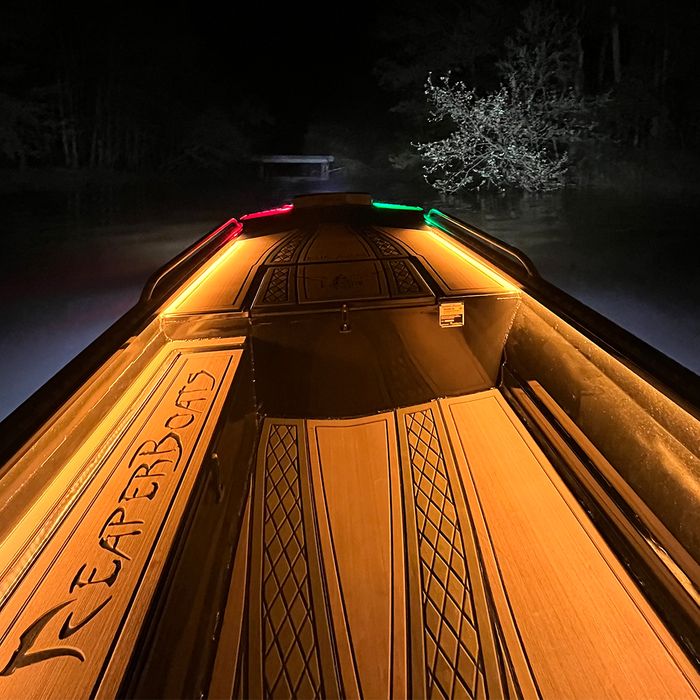 Engineered for Excellence
The pursuit of excellence is at the core of every creation at NBC Customs & Marine. Our Sirius Lighting Solutions are no exception. Crafted with precision and backed by advanced technology, these lights represent the pinnacle of innovation and functionality in the boating world.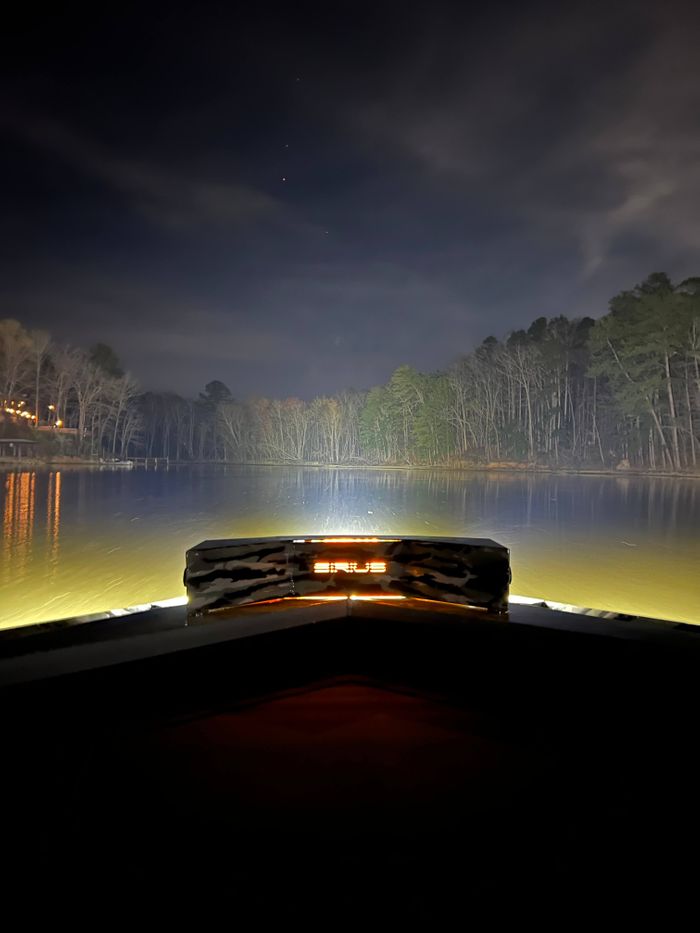 Guiding Light for Every Journey
At NBC Customs & Marine, we understand the critical role that boat lights play in enhancing safety, visibility, and overall enjoyment on the water. Our Sirius Lighting Solutions have been meticulously designed to cater to a diverse range of needs, making them the go-to choice for hunters, boating enthusiasts, and craftsmen alike.
Customization & Adaptability
For duck boat lights that blend seamlessly with your vessel's design or exterior boat lights that accentuate its features, customization is the key. We believe in providing solutions that not only meet but exceed your expectations, ensuring that your boat lights not only serve a functional purpose but also enhance the aesthetics of your watercraft.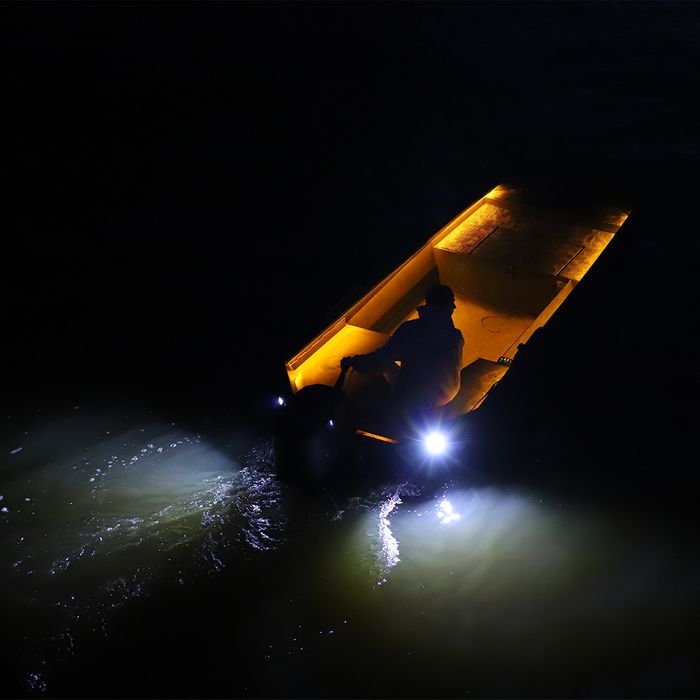 Enhancing Your Performance and Experience
At NBC Customs & Marine, we know that the right lighting can make all the difference in the world, and that's why we offer interior and exterior Sirius LED lighting customized to your exact specifications. Our lighting options complement your hunting needs, from added safety on the water to added visibility during early morning expeditions and even help setting up decoys. Experience natural light that's optimal for safely getting you there with our LED lighting technology. Our LED lights work seamlessly to ensure maximum efficiency in low visibility and poor hunting conditions.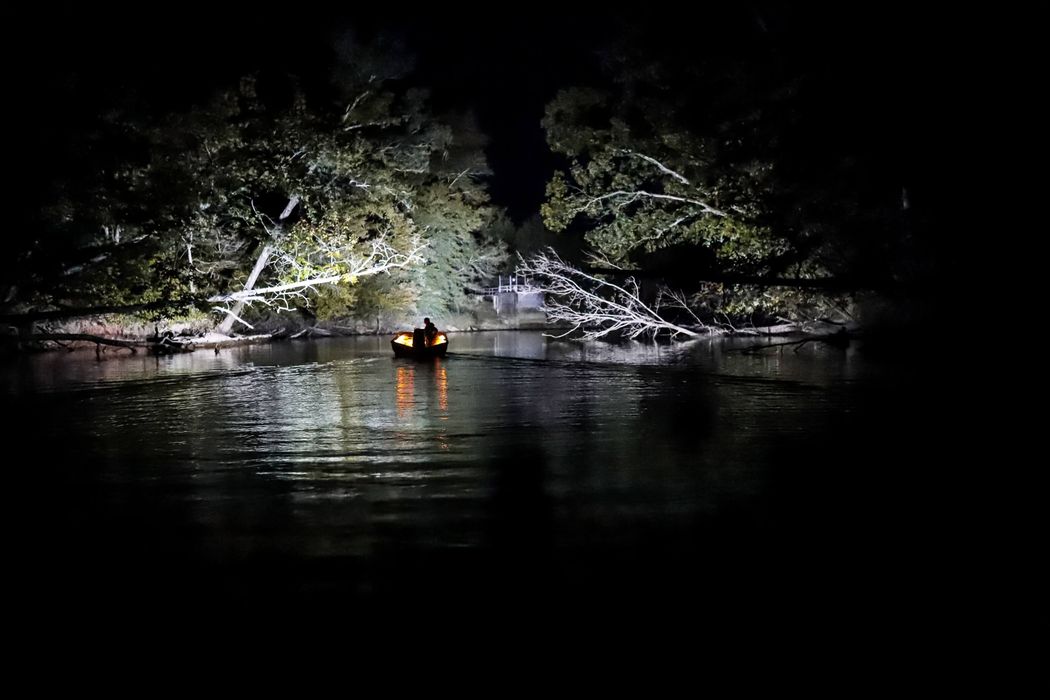 New Horizon of Boating
Our commitment to quality, functionality, and aesthetics ensures that you're not just investing in boat lights; you're investing in the promise of remarkable experiences. Step aboard your vessel with the confidence that every moment will be bathed in the radiance of Sirius Lighting Solutions.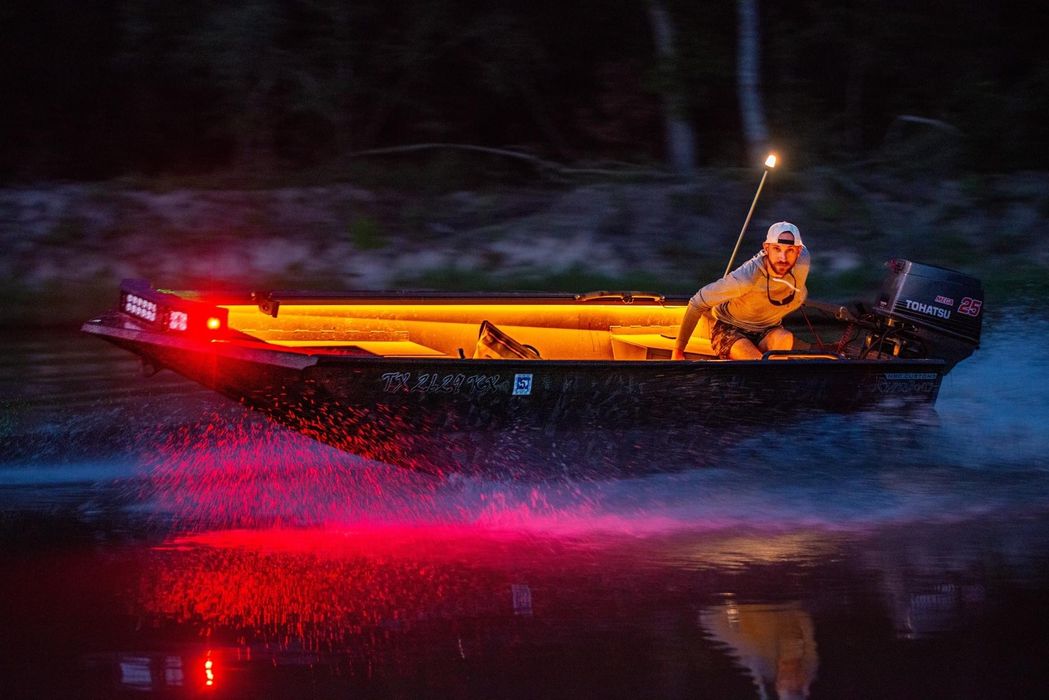 Interior and Exterior LED Lighting
Our interior and exterior LED lighting options cater to your specific hunting needs, providing you with the best visual experience possible. Our interior LED lighting enhances visibility and helps you navigate the waters safely, regardless of how dark it may be. At the same time, our exterior LED lighting is optimized for any harsh conditions you may encounter, lighting the way, and highlighting your boat's presence on the water.
Our Sirius LED lights are designed to enhance the natural light available, providing optimal conditions for safely maneuvering inside and outside your boat. With our LED lighting options, you can rest assured that your boat is visible from a distance, making sure other boats maintain a safe distance from your vessel.
Experience the brilliance of Sirius Lighting Solutions firsthand. Explore our range of lights today and transform your boating experiences with NBC Customs & Marine.